Why do we need an Accounting Software : A look at its importance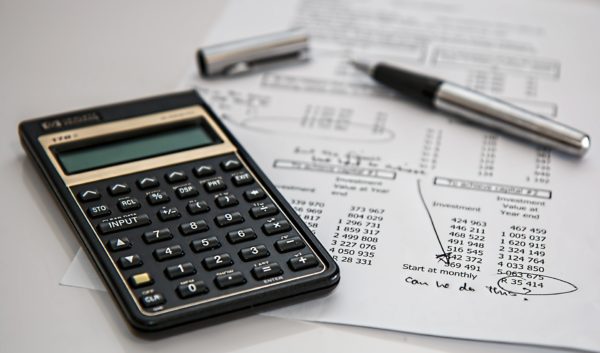 In today's modern technology driven era, Every organization have started using accounting software for book keeping and accounting tasks. As accounting software provides insight of how your business is performing . Every business need perfect stats, numbers for planning and execution of smooth and successful business. In today's era accounting software are important aspect for any organization to track transactions. In today's article we will discuss about how an accounting software benefits your organization.
What is Accounting Software?
An Accounting Software is fully automated system thats records and summarize financial information in a useful ways. It accelerate tax preparation, and reduce the risk of human error in the workplace.
Automated Tasks
Help with Tax Paying
Digital invoices
Take care of math
Foresee Cash Flow
Wide Accessiblity
Following are benefits of using an accounting software:
Automated Redundant tasks.
Entering data is time consuming and hidoues task. Imagine yourself entering same set of information again and again. TOO MUCH WORK right!!! . An acccounting software automates tasks that are redundant and time consuming. Just enter the deatils once and your are all set to enter multiple details without having to enter user details again and again.
Helps with paying tax
A good accounting software help you create receipts and reports with one click. This allows you to stay on top of your accounts when compiling and exporting documents and receipts to your accountant with ease. Properly compiled records also make your accountant's job easier in taking care of your taxes
Digital invoices
In today's technology thriving world , paperwork is outdated . Many processes are technology driven. By 2022, 70% of software interactions will take place on mobile, which stresses you to stay ahead of your competitors . You can send digital invoices through emails and sms which will be more engaging to your customer. Customer can send payment by few clicks , which allows collecting them easier and faster Many accounting software nowadays integrate with various payment channels that allow credit and debit cards, bank transfers, and e-wallets payment transaction.
Foresee Cash-flow
An accounts payable system tracks bills as they arrive so you can plan and forecast future cash flows instead of just cutting checks when bills are due. Having formalized financial statements, such as balance sheets and profit and loss statements, is also necessary for evaluating the progress of your business.
Takes care of the math
Even if you are very good at math , Accuracy is crucially important aspect of accounting process. Despite everything there is still potential for errors ,edits etc. This become more and more important and as your business scales. A good accounting software lets you enter just few details an return the best result for your query. Cost reduction. Time is equivalent to money. Using accounting software , you don't need to hire book-keeper to perform extra tasks from their shifts. This processes lower bookkeeping hours/ the software has subscription-based pricing models with low costs to pay on a monthly or annual basis.
Wide accessibility
If it uses cloud accounting software then you can access it anywhere you are at any time when you need to. Matters regarding finances are hard to put off, or can use native apps for mobile devices even when you're on-the-go. In fact, 83% of users are more satisfied when their vendor offers a solution for mobile devices.